What Is The Durham Corporate Centre?
Instead of having to invest in your own furniture and source different suppliers critical for business infrastructure (such as internet, phones, printers & copiers, etc.) we provide those items as part of your tenancy.
Joining DCC frees you from the administration of a traditional office space and enables you to focus on what it is that you do best – your business!
The Durham Corporate Centre is the perfect hub for professional service providers. Close to the hustle of the downtown Whitby and Consumers Drive business core. We focus on professional services creating many opportunities to grow and collaborate without even having to leave the office.
One of the biggest advantages that DCC offers is that we can get you set up and running within hours, not weeks or months. Instead of a 60+ page commercial lease, our clients review and execute a simple license agreement which outlines all terms and conditions of our space and the building.
The networking opportunities within the DCC are priceless. There are so many opportunities for you to connect with other businesses and grow your business.
Durham Region Transit stops directly in front of The Durham Corporate Centre on Consumers Dr.
The DCC is fully accessible, with parking, washrooms, entrances and ramps to assist with physical access to the building. There is plenty of free parking available for you and your clients. The building is fully secure and tenants have 24/7 access to their office space and are not restricted to our office ours.
Everything you need to give your company a corporate image!
Our Mission – Champion Your Opportunities without limits.
Our Commitment – Start & maintain a Win/Win relationship with you.
Our Community – A network of local businesses to connect with.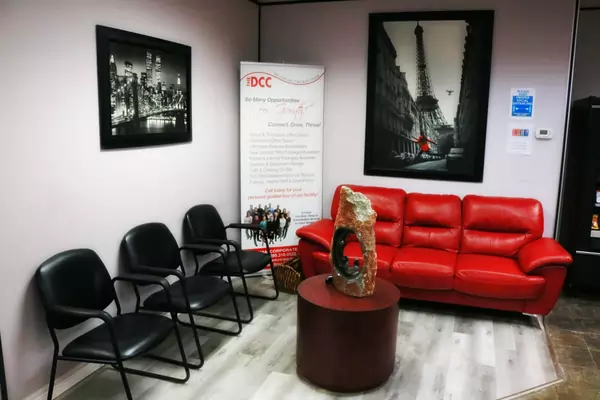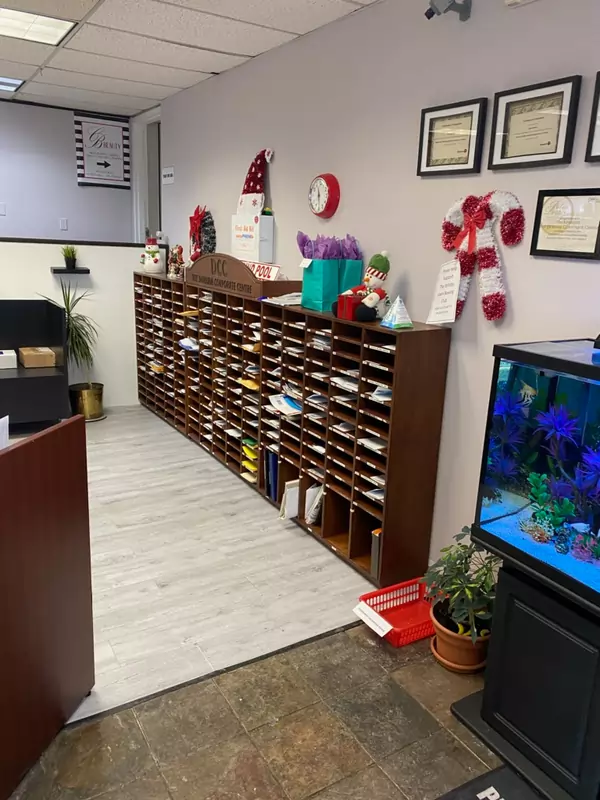 Frequently Asked Questions
What are your hours?
One of the Unique Advantages of The Durham Corporate Centre is that Clients and Tenants can have access to their respective spaces 24/7. We know as a startup or and established business you may not have a typical 9-5 hours and at the DCC you will be able to run your business as uniquely as you need to.
Are there any commitments?
At the DCC flexibility and providing efficient business space is one of our core values. Depending on your needs we have options for office space we have hourly, monthly and annual plans as well as pay as you go options.
So the short answer is no, if your business does not need a long term space then we can help with a pay as you go spaces.
Book a tour today to see our facilities and discuss options .
Is internet Included?
Indeed it is.  The DCC building has a direct fiber optic Internet connection available at lightning speed.

You will be able to Level Up Your Internet access with the World's Fastest Internet Technology. Come for a tour at the DCC and Get a sense of the Reliable Wi-Fi Coverage Throughout The DCC.
What is a virtual office?
First introduced by Durham Corporate Centre in the region more than a decade ago, virtual offices create a credible presence for your business anywhere in the world – without the cost of a full-time physical office. Work remotely or work from home and still benefit from a local business address and office services.
A virtual office gives you a business address, mail forwarding, and access to other office facilities and services such as meeting rooms, and secretarial and IT support without renting a physical office. The flexible lease terms associated with a virtual office reduce overhead costs and make it easier to upgrade to a physical office space as business needs change.
How do I get started?
Simple. Book a Virtual Tour or Physical Tour of the facilities ( depending on Local Public Health guidance and COVID Procedures ).
We look forward to speaking with you soon and to help you and your team start, grow and expand your business, no matter what stage it might be at.